World Class German Shepherd Puppies for Sale in the United States of America, Europe and Asia
When it comes to selecting and buying German Shepherd Puppies or Young German Shepherds in the USA, contact Von Haus Wisen Baker. We have world class, elite celebrity level bred, 100% true German standard puppies, from parents with highest working titles IGP3, German breed surveys, top show rated on world level, for sale in the USA. We have many years of experience and are one of the top rated German Shepherd International breeders in the world, and based in Clifton, Virginia. Our pure-bred German Shepherd Puppies are the best because they come from parents with most impeccable German pedigrees. Our breeding dogs are certified medical service dogs.
Elite and Celebrity Level German Shepherds in the USA
All our German Shepherd dogs come with elite celebrity level pedigrees. Our sire Fasap is a CACIB Champion, has the highest working title IGP3, KKl, DM Clear with excellent Hips and Elbows. Our dams, which include Beata, Electra, Mara, Porshe, Bianka, I'Libby, Bahgira and A'Gizelle are among the highest ranked females German Shepherds in the country, are at elite and/or celebrity level, have the highest level of working titles IPO3, international level breed survey KKl. They are top V show rated in Germany, DM cleared with hips and elbows certified excellent. See each mother's specific classifications below.
German Shepherd Puppies Make Wonderful Companions
German Shepherd Puppies make wonderful pets for the entire family and children especially love them. They are trust worthy, faithful companions and offer devoted protection. Von Haus Wisen Baker only sells top rated German Shepherd puppies, puppies born from a traditional and certified lineage. Our German Shepherd puppies are raised with love, in a warm and nurturing environment. Their meals are cooked by our chef, and they are part of our family and live and sleep in our home. This also helps make them the perfect pet as they transition well to new owners.
If you are looking for German Shepherd puppies that are beautiful, intelligent with a wonderful and obedient temperament and without genetic defects, contact Von Haus Wisen Baker today.
We sell and ship our German Shepherds to buyers in every state throughout the USA, Europe, and Asia. Our German Shepherd puppies will bring you and your family hours of love and enjoyment.
Contact Von Haus Wisen Baker today for German Shepherd Puppies for Sale via email at [email protected].
Fasap & Bahgira's Puppies | Born 11-24-23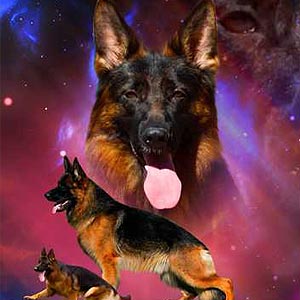 Dad: Fasap
CACIB Champion
Highest IGP3, KKL, DM clear
Hips/Elbows excellent
Certified Medical Service Dog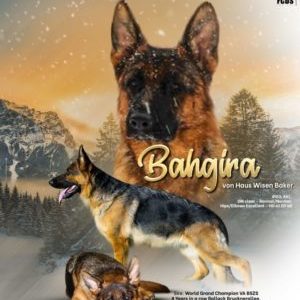 Mom: Bahgira
Celebrity level. Highest level of working title IPO3, KKL. Top V show rated in Germany. DM clear, hips/elbows certified excellent. Certified Medical Service Dog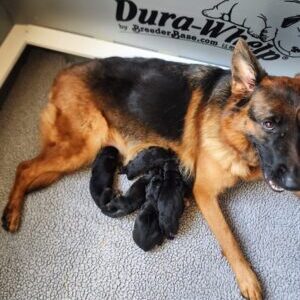 AVAILABLE FOR DEPOSIT
2 females, Luxurious Plush Normal coat, mahogany red/black
$9,500
EXCLUSIVE CELEBRITY Both parents bred in Germany, both highest level IGP3, DM free OFA certified breeding, both are medical service dogs: FCI GrandChampion Fasap / V Germany Bahgira, all generations excellent hips/elbows, World GrandChampions VA BSZS pedigree, big bones, mahogany red Litter

Fasap & Electra's Puppies | Born 04-30-22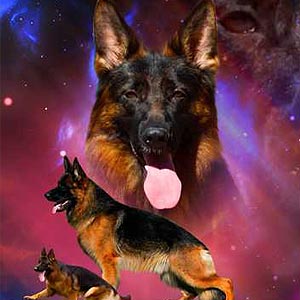 Dad: Fasap
CACIB Champion
Highest IGP3, KKL, DM clear
Hips/Elbows excellent
Certified Medical Service Dog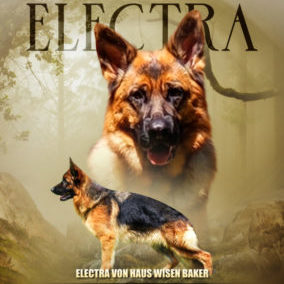 Mom: Electra
Celebrity level. Highest level of working title IPO3, KKL. Top show rated FCI. DM clear, hips/elbows certified excellent. Certified Medical Service Dog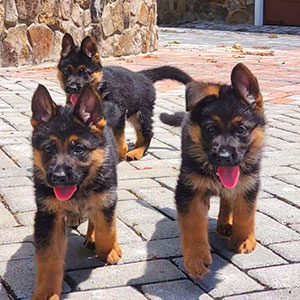 CRATE TRAINED, SUPER CLEAN. EXCLUSIVE CELEBRITY Both parents bred in Germany, both highest level IGP3, DM free OFA certified breeding, both are medical service dogs: FCI GrandChampion Fasap / Electra, all generations excellent hips/elbows, World GrandChampions VA BSZS pedigree, big bones, mahogany red Litter
$12,000
Fasap & Mara's Puppies | Born 10-31-21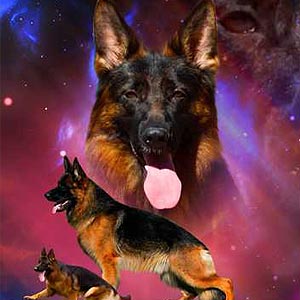 Dad: Fasap
CACIB Champion
Highest IGP3, KKL, DM clear
Hips/Elbows excellent
Certified Medical Service Dog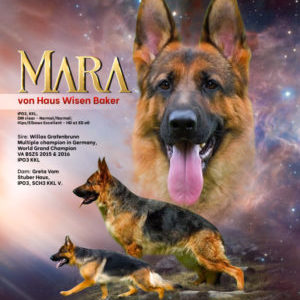 Mom: Mara
Celebrity level. Highest level of working title IPO3, KKL. Top V show rated in Germany. DM clear, hips/elbows certified excellent. Certified Medical Service Dog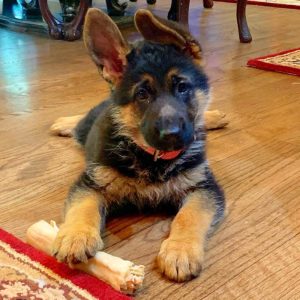 Dad – International FCI GrandChampion,CACIB Best in Show IPO3 KKL Fasap / Mom – Top V rated in Germany, highest working level IPO3 KKL Mara, all generations of World GrandChampions VA BSZS, IPO3; DM free OFA certified, excellent hips/elbows Litter
$12,500 each
Fasap & Porshe's Puppies | Born 07-07-21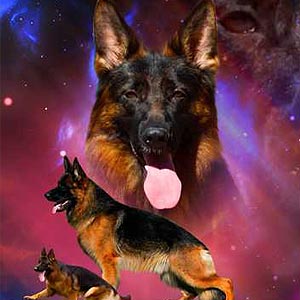 Dad: Fasap
CACIB Champion
Highest IGP3, KKL, DM clear
Hips/Elbows excellent
Certified Medical Service Dog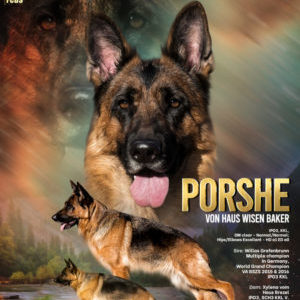 Mom: Porshe
Celebrity level. Highest level of working title IPO3, KKL. Top V show rated in Germany. DM clear, hips/elbows certified excellent. Certified Medical Service Dog
EXCLUSIVE CELEBRITY Both parents bred in Germany and highest IGP3, DM free OFA certified breeding, FCI GrandChampion SG1 Fasap / V SV Porshe, all generations excellent hips/elbows, World GrandChampions VA BSZS pedigree, big bones, mahogany red Litter
$12,500 each
Fasap & Bianka's Puppies | Born 06-07-21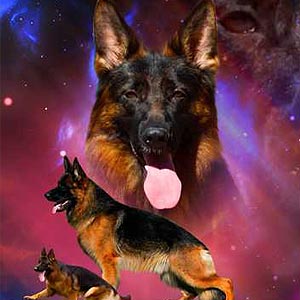 Dad: Fasap
CACIB Champion
Highest IGP3, KKL, DM clear
Hips/Elbows excellent
Certified Medical Service Dog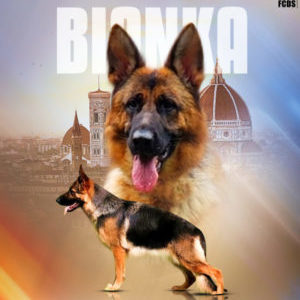 Mom: Bianka
Celebrity level. Highest level of working title IPO3, KKL. Top V show rated in Germany. DM clear, hips/elbows certified excellent. Certified Medical Service Dog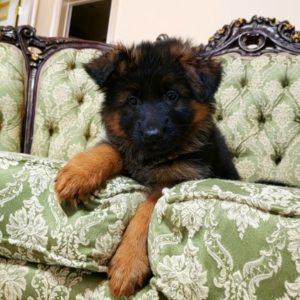 SOLD OUT
2 Normal coat Males
$12,000
Available CELEBRITY EXCLUSIVE both parents highest IGP3. Both parents bred in Germany, FCI GrandChampion SG1 Fasap / V SV Bianka, DM free OFA certified. All generations excellent hips/elbows, World GrandChampions VA BSZS, big bones, mahogany Litter
Fasap & I'Libby's Puppies | Born 05-26-21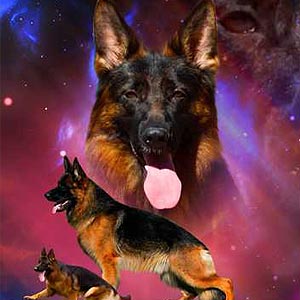 Dad: Fasap
CACIB Champion
Highest IGP3, KKL, DM clear
Hips/Elbows excellent
Certified Medical Service Dog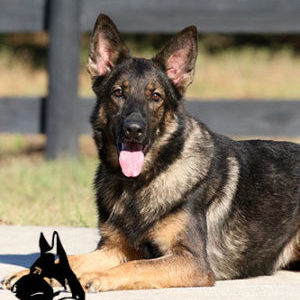 Mom: I'Libby
Hips/elbows excellent – HD A1 normal ED 0 normal, DM OFA normal (N/N), a stunning dark sable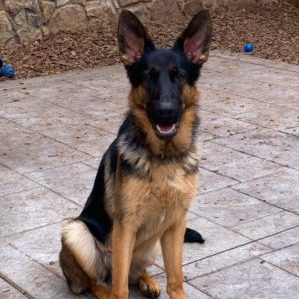 Combination best World level Working East Europe Slovakian and West German Show lines: Father – FCI GrandChampion IGP3 Fasap / mother – I'Libby. OFA DM certified negative, both genes Normal/Normal, all certified excellent hips/elbows Litter
Fasap & Bahgira's Puppies | Born 05-15-21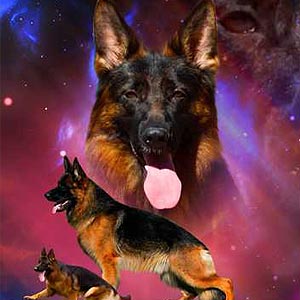 Dad: Fasap
CACIB Champion
Highest IGP3, KKL, DM clear
Hips/Elbows excellent
Certified Medical Service Dog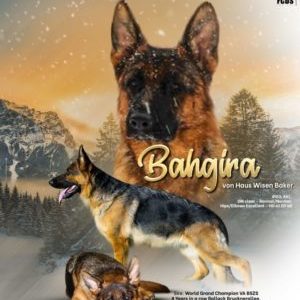 Mom: Bahgira
Celebrity level. Highest level of working title IPO3, KKL. Top V show rated in Germany. DM clear, hips/elbows certified excellent. Certified Medical Service Dog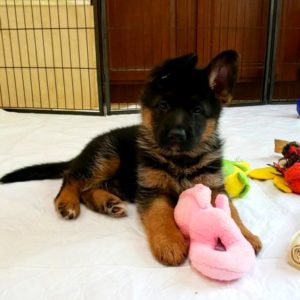 Available CELEBRITY EXCLUSIVE both parents/grandparents highest IGP3. Parents bred in Germany, DM free, excellent hips/elbows breeding – FCI GrandChampion SG1 Fasap / V SV Bahgira, generations of World GrandChampions VA BSZS pedigree, big bones, mahogany Litter

Fasap & A'Gizelle's Puppies | Born 05-01-21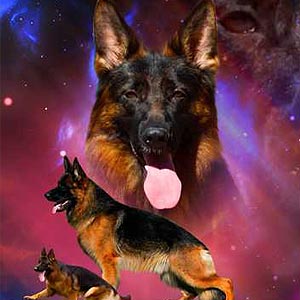 Dad: Fasap
CACIB Champion
Highest IGP3, KKL, DM clear
Hips/Elbows excellent
Certified Medical Service Dog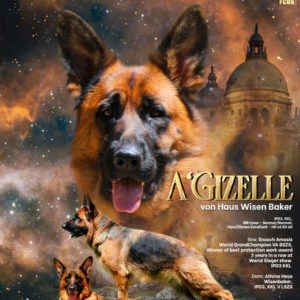 Mom: A'Gizelle
Elite level. Working title IPO1, KKL. Top V show rated in Germany. DM clear, hips/elbows certified excellent. Certified Medical Service Dog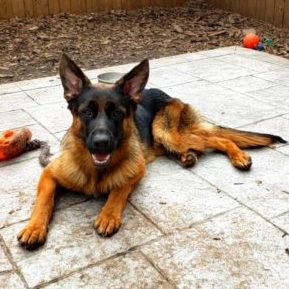 CELEBRITY ELITE: Parents bred in Germany: FCI GrandChampion SG1 IPO3 KKL Fasap / IPO1 KKL V Gizelle, both DM free OFA certified; all generations excellent hips/elbows, World GrandChampions VA BSZS, all IPO KKL pedigree, deepest mahogany red/ black Litter