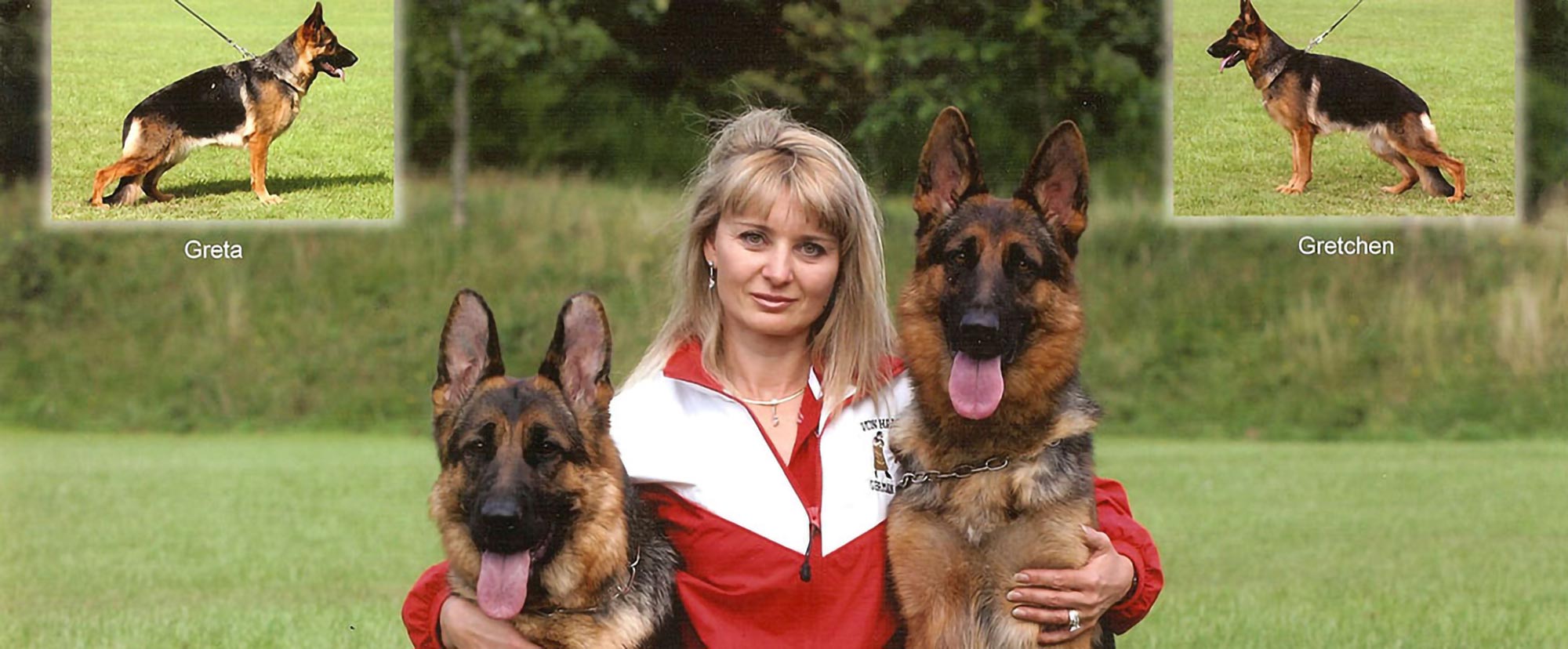 German Sheperd Breeders in SC and Beyond!
German Shepherd Puppies for Sale in the USA by veteran dog breeder Von Haus Wisen Baker German Shepherds located in Clifton, VA. If you want top-pedigree German Shepherds from Frankfurt, Germany, that have been raised in the USA, contact us today.
Von Haus Wisen Baker is a prestigious, licensed, insured, experienced, and responsible German Shepherd Dog breeder. Our German Shepherd Puppies are registered with AKC and UScA in theUSA, SV/VDH in Germany, and FCI Worldwide. Von Haus Wisen Baker German Shepherd puppies and grown dogs are certified by the American Kennel Club as a breeder With H.E.A.R.T. – Health, Education, Accountability, Responsibility, and Tradition! We raise our German Shepherd puppies in our home with family and very small breed dogs—our Yorkies—and their human-quality meals are prepared by our chef from scratch every day.
Our purebred German Shepherd puppies come from the finest World Grand Champions lineage in Germany, with show line pedigree and working lines pedigree. We sell our German Shepherd Dogs to 1) families worldwide to become a loving, loyal, and faithful companion/family member 2) families with special needs for help with a medical service, therapy, or emotional support dog 3) other breeders, trainers 4) law enforcement and protection agencies 5) German Shepherd enthusiasts worldwide including all states within the US, and in Europe, Africa, South and Central America, and Asia.
Our highest-level German Shepherd puppies are bred for excellent balanced temperament, correct conformation, performance, loyalty, trainability, and intelligence and are well socialized and loved. Our German Shepherd dogs we use for breeding are top certified/titled in show confirmation and training degree for advanced obedience, protection, scent tracking-search work, and medical service. Whether you're looking for German Shepherd breeders in TX or beyond, we've got you covered.
What Makes Our USA Von Haus Wisen Baker German Shepherds World Class?
Both parents of Von Haus Wisen Baker German Shepherds have genetic disease clear certifications such as hips/elbows and Degenerative Myelopathy. All of our puppies are microchipped.
All are 100% German standard bred ancestor's pedigree and have the highest level of pedigree obtainable! Our German Shepherds are registered with SV, USCA, AKC, VDH, and FCI.
We go above and beyond to ensure that our German Shepherds are the best money can buy. We title our German Shepherds in Schutzhund/IPO/IGP working titles. Not just males, but also our females, achieve the highest level, reaching level 3. This is rare to find elsewhere! We obtain legal breed surveys under SV/FCI judges and show them extensively in confirmation shows in Germany and Europe.
Our German Shepherd puppies come with a written sales contract and a written health guarantee.
World Renowned Champion German Shepherds for America
We are so adamant about providing World Class German Shepherds that we also import young German Shepherd puppies and young German Shepherd adults from Germany with German SV/International FCI papers from only the top German Shepherd bloodlines. These bloodlines include those of World Grand Champion Parents! You will not find such exceptional German Shepherd Puppies anywhere else! Looking for the top german shepherd breeders SC has to offer? Our team is just a short drive away, residing in Virginia. Reach out to us to learn more about our dogs.
Please choose your next puppy from the 'Puppies for Sale' or 'Young Dogs for Sale' pages and find out more information about our chosen German Shepherd Puppies in Virginia, the rest of the USA, and Europe, or reserve a spot for your next Von Haus Wisen Baker German Shepherd puppy from the 'Upcoming Litters' page.
After you have selected one or more puppies, contact us to complete the reservation and schedule a pick-up appointment or schedule the delivery.
We respond via email 9 AM – 9 PM, 7 days: [email protected].
German Shepherd Puppies for Sale in VA, Upcoming Litters, German Shepherd Dogs and Stud Services in the US and Germany
Von Haus Wisen Baker German Shepherds Are The Cream of the Crop — See Our Affiliations Below
What Our USA, European, African, Central and South American and Asian Customers Say About Our German Shepherds, Puppies, and Stud Services
Alena is a responsible serious breeder with superb Shepherds. Her breeding program is second to non and she is producing amazing puppies. So much so that we decided to buy 2 pups(male and female) from separate litters. We could not be happier. Our vet immediately recognized the quality of our pups and everywhere we go people have to comment. Thank you Alena!!!
Pedro Lescaille
My husband and I purchased our puppy from Alena and she has been wonderful! We began off leash training with her about a month ago. She is so intelligent and has been very easy to train thus far. Even when we got her at 8 weeks old she began sleeping through the night within a few days and was house trained in about 1 week. We constantly get compliments from strangers on how beautiful she is. She is very social and gets along well with other dogs, cats and children! We could not be happier with her.
Kim Wooldridge
Alena is an INCREDIBLE breeder and I HIGHLY recommend her if you're in the market for a well tempered, gorgeous GSD! I grew up with shepherds but this is the first I've had with such amazing parents and this is also the youngest shepherd I've had but she's the most well behaved! We love her and will definitely be doing business with Alena again.
Kenny Nero, Jr.
We couldn't be happier with the new addition to our family. I decided to buy from Von Haus Wisen Baker after my brother had purchased his newest Shepherd from Alena. After meeting her, seeing her dogs and how professional her operation was it was an easy choice. Rose is now 6 months. She is everything you would expect from a dog of this caliber. Rose is extremely smart, has a level disposition with people, other dogs and even cats. Rose's health temperament and intelligence is first rate.
Keith Evans
Serving German Shepherds Clients in North America, South and Central America,
Africa, Europe, and Asia
Von Haus Wisen Baker Has Sold German Shepherds in the US and Worldwide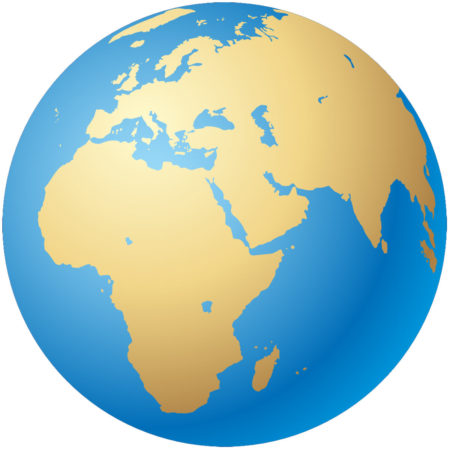 United States – USA
Alabama
Alaska
Arizona
Arkansas
California
Colorado
Connecticut
Delaware
Florida
Georgia
Hawaii
Idaho
Illinois Indiana
Iowa
Kansas
Kentucky
Louisiana
Maine
Maryland
Massachusetts
Michigan
Minnesota
Mississippi
Missouri
Montana Nebraska
Nevada
New Hampshire
New Jersey
New Mexico
New York
North Carolina
North Dakota
Ohio
Oklahoma
Oregon
Pennsylvania Rhode
Island
South Carolina
South Dakota
Tennessee
Texas
Utah
Vermont
Virginia
Washington
West Virginia
Wisconsin
Wyoming
North America
South America
Central America
Africa
Europe
Asia
United States – USA
Alabama
Alaska
Arizona
Arkansas
California
Colorado
Connecticut
Delaware
Florida
Georgia
Hawaii
Idaho
Illinois
Indiana
Iowa
Kansas
Kentucky
Louisiana
Maine
Maryland
Massachusetts
Michigan
Minnesota
Mississippi
Missouri
Montana
Nebraska
Nevada
New Hampshire
New Jersey
New Mexico
New York
North Carolina
North Dakota
Ohio
Oklahoma
Oregon
Pennsylvania
Rhode Island
South Carolina
South Dakota
Tennessee
Texas
Utah
Vermont
Virginia
Washington
West Virginia
Wisconsin
Wyoming
North America
South America
Central America
Africa
Europe
Asia