Fasap & Electra Puppies | Born 04-30-22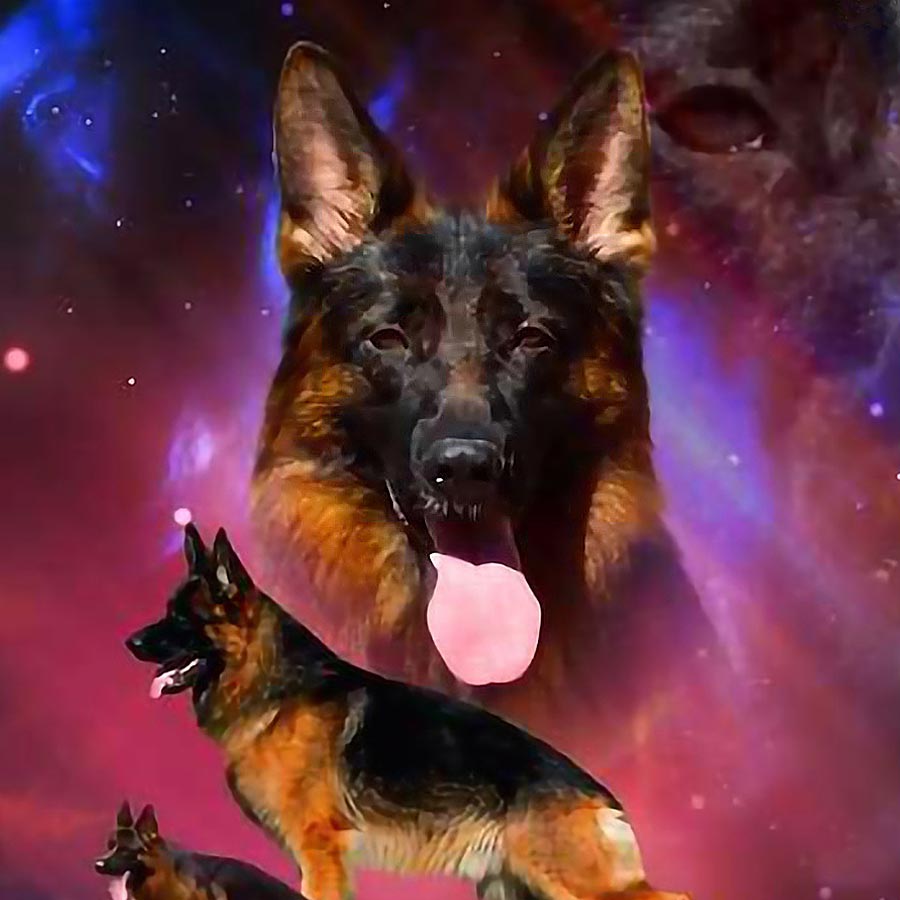 Dad: Fasap Danaos
IGP3 Koerklasse Hips/Elbows excellent-ED 0 normal HD A1 normal CACIB Champion DM clear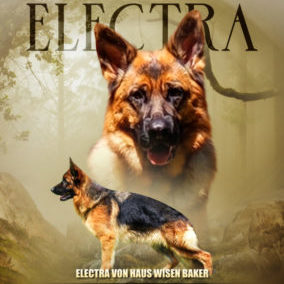 Mom: Electra
IGP3 Koerklasse Hips/Elbows excellent-HD A normal ED 0 normal DM clear
All Highest IPO3 Celebrity Level PUPPIES AVAILABLE NOW:
AVAILABLE to go home now:
Male Maximus – $9,500 SOLD
Female Milena – $9,500 AVAILABLE
Female Milla – $9,500 AVAILABLE
Pick up in Virginia. Delivery is available for an additional charge starting at $500 AND UP depending on distance.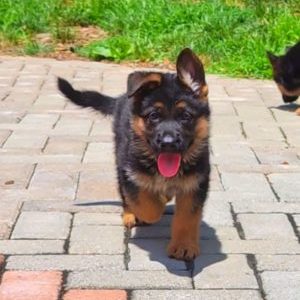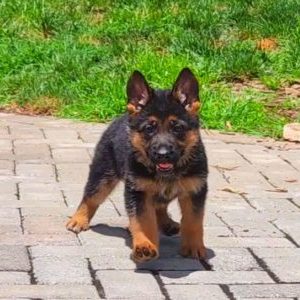 Female Milena
$9,500 AVAILABLE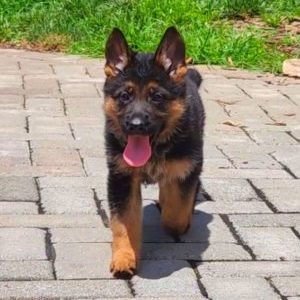 Female Milla
$9,500 AVAILABLE
Fasap and Electra Puppies Available
EXCLUSIVE CELEBRITY Both parents bred in Germany, both highest level IGP3, DM free OFA certified breeding, both are medical service dogs: FCI GrandChampion Fasap / Electra, all generations excellent hips/elbows, World GrandChampions VA BSZS pedigree, big bones, mahogany red Litter
All babies in this litter have amazing wide huge bone structure, huge heads and rich intense mahogany red/black color/pigmentation. Super sweet and affectionate, playful, entertaining, smart.
The both parents have the HIGHEST working title IGP3 and official International level FCI breed survey, are top show rated, both are certified medical service dogs, and have strongest female and male lines pedigree – grandmother, great grandmother, with all highest IGP3, generation after generation. Impossible to find elsewhere. This is the source of top IQ level, intelligence level, trainability of the puppies. Our puppies have amazing temperament – playful, energetic, very sweet, and affectionate towards humans. Our puppies are used to interacting with very small dogs such as Yorkies. Our puppies are raised in our home with our family surrounded by constant love and attention. Our puppies follow an organic, home cooked diet.
Puppies go to their new families with written bill of health after full vet examination by pediatrician. Vaccinated and treated for all parasites prevention per health care schedule for growing puppies.
All true German quality, high standard level breeding meaning all dogs in over 50 generations pedigree have working titles IPO/SCH, legal breed survey KKL as especially recommended for breeding which includes hips/elbows certifications good/excellent and endurance test, top show rated including on world level
Raised in house with family, other dogs including 5lb Yorkies, on organic home cooked human grade food.
The father Fasap has most stable temperament, very outgoing. He has striking looks: PLUSH LUXURIOUS normal stock coat, amazing deepest richest most imaginable mahogany red color and shiny black back, stunning rare to find so desirable full black face mask.
CHAMPION SG1 in Youth class (12-18 mo old). He was shown, trained and titled, received breed survey under our ownership. At just 20 mo old he obtained the highest level of working title – IPO3, got his breed survey – KKL. He is OFA DM certified negative, both genes Normal/Normal. Hips/elbows certified excellent HD a1 ED0. DNA registered. Fasap is certified medical service dog.
He is coming from best combination of bloodlines: the father – #1 ranked male in the World SG1 BSZS, VA BSZS Asap Adamar, multiple legends World GrandChampions VA BSZS in many generations down of his pedigree: Saabat, Ober, Zamp, Peik, Remo, Vegas;….too many to list.
Mother – At a very young age, Electra obtained the highest level IPO3 title, KKL. She was shown in Germany. She is certified medical service dog.
Electra lives inside the home with our family and other dogs.
DM clear – both normal/normal result, hips/elbows certified excellent. DNA registered.
Her mother is our Xylena, the highest level of training title SCH3 KKL V, please see her info on our females page
More Photos from this Litter
Click on a photo below to view full size.